I knew it! You guys, I told you that I felt like there was more to Kiera Cass's Selection series, even though the trilogy "officially" ended with The One. If you don't remember (or don't want to click through), here's my quote from back in the summer:
...

there is still

so much left unresolved

. I can't help but wonder if there will be another book after this one (even though it's "supposed" to be the end), or maybe another, spin-off series/trilogy ... I'll definitely be keeping my eyes and ears open!
So. Yeah. My hunch has totally been proven correct ... Voila!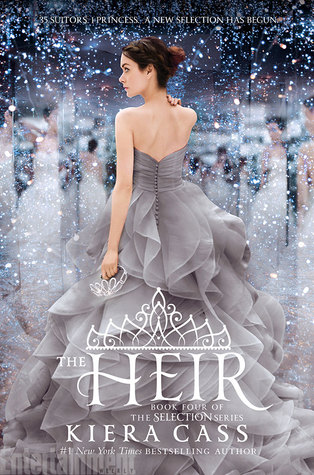 Another incredibly gorgeous cover, and the trilogy has become an official series. Here's the blurb from Goodreads:
Twenty years ago, America Singer entered the Selection and won Prince Maxon's heart. Now the time has come for Princess Eadlyn to hold a Selection of her own. Eadlyn doesn't expect her Selection to be anything like her parents' fairy-tale love story. But as the competition begins, she may discover that finding her own happily ever after isn't as impossible as she always thought.
I don't know about you, but I'm intrigued ... I will be very interested in seeing how Cass weaves in the lingering loose ends that bugged me so bad from the trilogy aspect (or if she leaves them undone). Guess we'll find out in May!